Description
Pipeline integrity and corrosion control
Explanation
PCMx (ACVG)
Pipeline integrity and corrosion control
PCMx: A more convenient and faster measuring system for corrosion control
Working with industry experts, Radiodetection has been involved in pipeline flow mapping for over 20 years.
is the first to pioneer. In this way, the researchers also found areas buried under rivers and highways.
Detection of possible external sources of corrosion occurring in inaccessible pipelines, including
Since then, it has been noted for many organizations that pipeline coating defects are point-based.
Pipeline flow mapper has become the preferred tool for locating and locating it.
PCMx to provide faster results, simultaneous measurements and integrated GPS positioning
Leveraged the power of Radiodetection's most advanced locating technologies.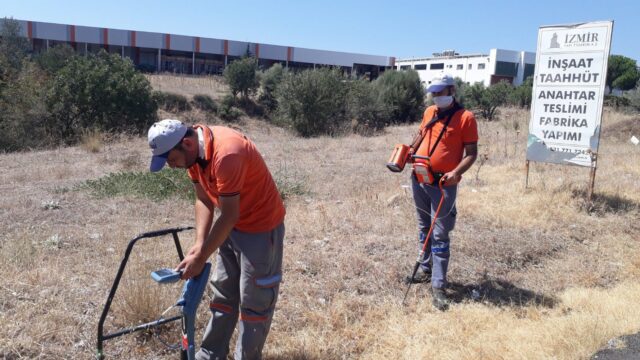 Fast measurement for faster results
Increasing numbers of pipelines, fraying infrastructure and stricter guidelines are putting increased pressure for corrosion professionals to complete their measurements and analyze results more quickly. The new PCMx system has been designed to meet these challenges, measuring faster and more portable.
One-second mapping measurements
Since each mapping measurement takes one second, measurement times are reduced. Integrated GPS provides the determination of each measurement with spatial data.
2 measurements in one pass of the pipeline
Perform both ACCA and ACVG measurements with one pass of the pipeline. PCMx allows you to collect both types of measurements simultaneously, reducing research time and getting results faster.
More information at your fingertips
Radiodetection's Peak+ technology guides your target pipeline more quickly while keeping the compass display properly aligned. Simultaneous depth and current measurements ensure you are following the correct line.
quick results
Thanks to a mobile (Android) companion application, it allows users to analyze the results in the field in their graphs. It takes you to your next measurement faster by walking backwards and forwards. Additional PC application offers advanced graphics tools.
Improved Ergonomics
With a balanced design and lighter weight (2.2kg), it makes it easy for the receiver to be carried over long distances. The convenience of the Li-lon rechargeable battery provides extended runtime.
Transmitters for distribution and transmission line
For distribution lines, the Tx-25 PCM provides 1 Amp output. This lighter, battery powered transmitter provides added portability and flexibility in the field. Thanks to the additional 8kHz high frequency detection signal, long distance,
The long range Tx-150 PCM transmitter is ideal for transmission lines up to 3 Amp output and a signal range of up to 30 km.
Pipeline integrity and corrosion control
The PCMx mobile app enables on-site analysis and allows the operator to review them as they move through the measurement area. By combining one-second mapping measurements simultaneously with ACCA and ACVG, data collection makes measurements faster.